This is how it has felt getting this year started!
It has been wonderful to meet the incoming Class of 2026 and to see and hear our building bustling again. Masks are masks and I do my best to remind people to wear them properly. Lockers have been opened, papers are going into binders, we're writing things on paper again!!
I have to once again transition my instruction back to paper with nothing digital because we don't have access to computer labs (social distancing needs to be sorted) and we don't have our usual Chromebook carts yet. I need to figure out how to double my supplies because most of my activities are built around small groups of 4 people working together, but now we are socially distanced into groups of 2.
I have felt a little shaky with getting my routines started, working on classroom management, and finding ways to build community without holding circles- oh, how I miss being able to have a class circle!!!
Anyway, we're learning about what causes the seasons (it's the tilt of Earth's axis AND where we are in our orbit around the sun). Next up will be tides, then gravity.
Lastly, I am working on scheduling our first Skype a Scientist session of the year with meterologist Stan Goldberg from the Hurricane Research Division at NOAA. I hope he can join us in mid October when we should be getting into our weather unit.
If you happen to check, I did a pretty poor job maintaining this site during the 2020-21 school year. I could give you more than ample excuses but I'll let you use your imagination.
I'm still working on my ISTE portfolio but took a little hiatus from it in August. I'll be collecting evidence all through the fall but that should be fairly invisible to students. I'm also mentoring new GHS teachers again, and assisting with tech support and training for new teachers before classes start.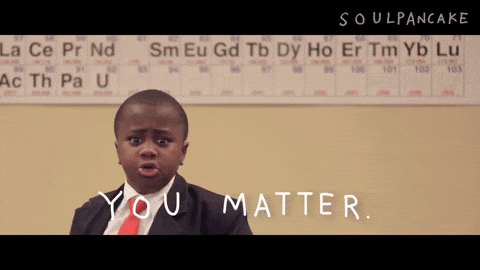 Hopes for this year:
For everyone- to stay as healthy as possible. With masks (worn properly), air purifiers, distancing when possible, and hand washing, I think we can get there.

For students- to find my class welcoming, safe, and engaging. To feel encouraged and listened to.

For me- Keep up with all.the.things. Especially my Digital Dashboard. I'm not sure if others find it a helpful resource (if they use it at all), but it helps me stay organized.
Upcoming:
Meet and Greet- Monday 7-8 PM

First Day- Wednesday 9/1, EARLY RELEASE at 11:10

Volunteer Opportunities:

Franklin County Fair, Trash & Recycling - Contact Amy Donovan Belskis amy@franklincountywastedistrict.org

Green River Cleanup- Saturday 9/25, 9-12:30. For many years I have taken 8th grade and other GHS students to clean up the bike path.

This year there is also "Blue Bag September", encouraging everyone to help clean up trash around town- free blue bags are available at the DPW on Wells St, and the Jon Zon Center on School St.
Well, I've certainly been absent, so that means you must be very fond of me at this point. At least my Twitter feed was updating here. I should thank Superintendent Harper for getting me to use Twitter. It really is a valuable resource for educators.
It has been such a ride this year! I had to really focus (hahaha) on certain things in order to support my students, my colleagues, and myself. So, I haven't added anything here, or to the Digital Dashboard this school year.
I have been maintaining my Google Classrooms, sporadically updating the 8th grade Google site , creating from scratch or adapting in-person lessons to work remotely, researching and learning how to use new sites to engage students, grading, and surviving.
Something fun we just started is March Mammal Madness. You can find a lot of information here. Feel free to follow along on social media.
Well, not to get your hopes up by posting today, but I'm enrolled in a 6 month ISTE certification course that starts in March, so you can likely expect another absence. I'll miss you, too.